I came back from Animaritime yesterday and this year, the theme was steampunk. So, I decided to do a steampunk Applejack and I got to meet up with fellow pony cosplayers. Here are some of the photos of the shoots.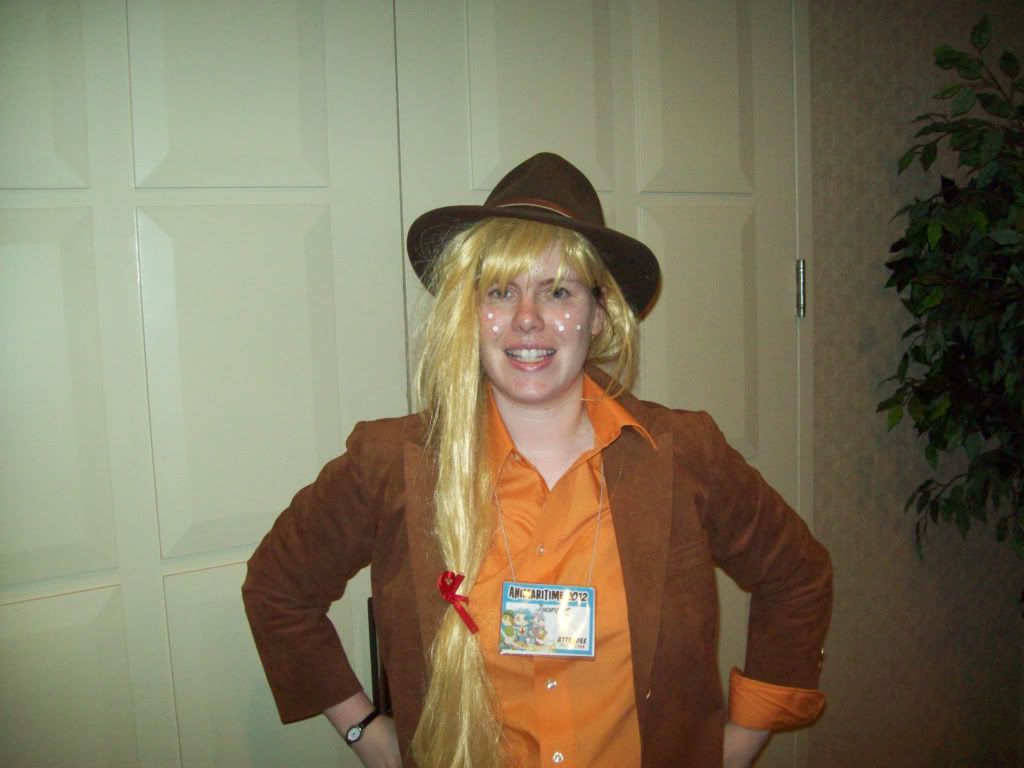 Not the best shot, but it's a good close up to the freckles I put on my face.
This is probably my favorite photo taken of me, it shows off my skirt and everything.