Favorite Episode
This was really hard to pick, but I decided to go with Slayers Next, episode 17,
They're Talking About A Girl Named Zelgadis?!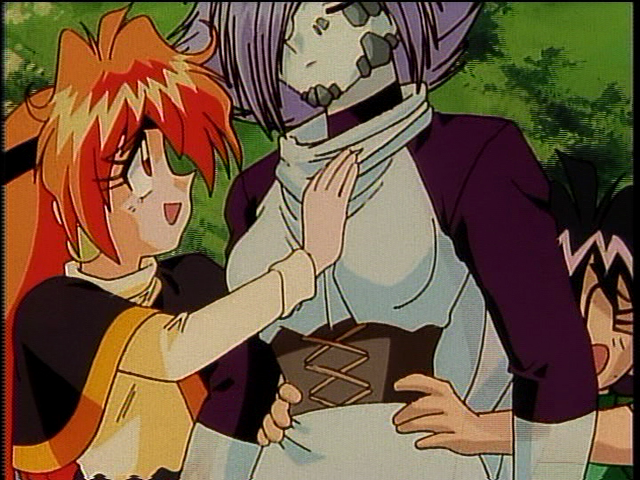 First off, not only do we get to see Gourry in drag this episode (which by itself is often hilarious) but we also get to see Zel and Xellos and that just adds to the humour. I also like how this episode does focus quite a bit on Zelgadis and we get to see Amelia's jealously and the humour in this is great.
My only complaint is that I would have liked to see Amelia confront Zelgadis about his attraction to Miwan and see her resolve her jealousy. I realize that might have gone too much in the romance territory than the writers would have liked, but I can't see it being any more than what they did in the Fishman episode when Lina was upset that Gourry was staying with the fish family. Also, they probably needed more time than one episode, but hey I like to dream.
( Slayers 30 Challenge )