I forgot to do yesterday's post, so I'm going to do two today.
3. Favorite Main Female Hero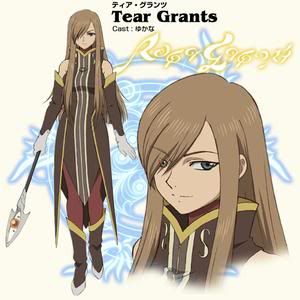 I like Tear because she's different from you're typical RPG main female. She was raised as a solider and thus has difficultly dealing with emotions, especially love. She is also loyal and will do what's right even if it means going against her own family who she loves. I also think Tear has one of the more piratical outfits I've seen in an RPG. It covers more than past outfits I've seen in Final Fantasy games. XD
I will also add that I like how Tear's weakness is to be attracted to cute things. It's quite adorable to watch, especially during the anime version as well.
4. Favorite Side Male Character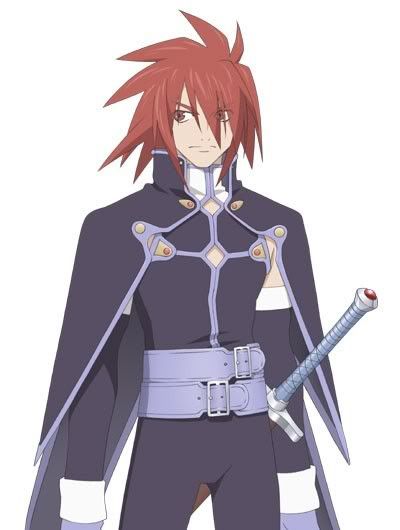 Kratos would be my favorite Tales of Symphonia character. He has the most interesting back story out of the group to me. And I do just feel bad for the guy. He left his organization to be with the woman he loves and raise his son, only to lose both of them and then find out his son leave. (Then of course there's Kratos's choice in the ending that always annoyed me, but that's a rant for another day. Did he really have to go live on another planet? @_@)
Anyway, for a very stoic character he is probably the most complex to understand which also makes him the most intriguing. And it made me happy when Tales of Fandom 2 decided to give us more back story on him.
( The Other Days )